Among the notable people buried in Laurel Hill are five women whose extraordinary talent was recognized early in life, leading to successful careers in their chosen artistic fields at a young age. While some had short careers and others long ones, they all made a significant impact through their talents and hard work. Here's a closer look at these extraordinary women:
Mary Ann Lee 1823-1899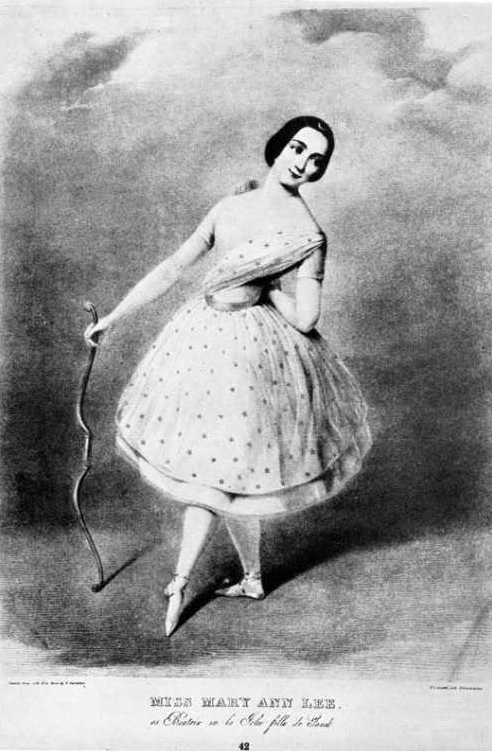 Mary Ann Lee is considered not only America's first prima ballerina but the finest ballerina of her time. Born in Philadelphia to theatrical parents, Mary Ann caught the performing bug early when she appeared with her actor father on stage at age 2. But ballet proved to be her first love – she studied in Paris and New York, making her debut at America's first theatre – the Chestnut Street Theatre in Philadelphia – at just 13 years old in a production of The Maid of Cashmere. The American public immediately adored her, affectionately nicknaming her 'Our Mary Ann' and showering her with applause and bouquets. She performed in Paris and throughout the United States to constant acclaim; in addition to ballet, she also performed as an actress in melodramas and other stage works. At the age of 23, she achieved a career-high: dancing the lead in the first American performance of classical ballet masterpiece Giselle, a play about a woman's ghost protecting her lover from vengeful spirits. She retired at age 24 for health reasons, marrying merchant William Vanhook and settling in Philadelphia to raise a family. She spent the remainder of her long life teaching dance in Philadelphia, influencing future generations of dancers. Largely forgotten in the decades following her death, Mary Ann's contribution to ballet was officially recognized in 2011, when soloists from the Pennsylvania Ballet helped Laurel Hill staff dedicate a new headstone that identified Mary Ann as 'America's First Ballerina'.
Lucy Hamilton Hooper 1835-1893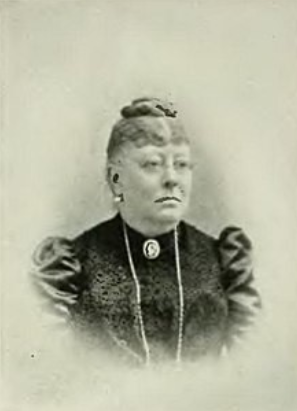 Lucy Hamilton Hooper was an American poet, journalist, editor, and playwright. Born into a prominent Philadelphia family, she became a published poet as a teenager when her verses were featured in Godey's Lady's Book, one of the most widely circulated American magazines at the time. At age 19, Lucy married businessman Robert Hooper; when he suffered a significant financial setback shortly after their marriage, she turned her literary efforts into a career to help support the family. Over the years, she published poetry collections and authored several novels and plays; she also contributed a large number of stories, articles, and poems to leading American publications, including the Philadelphia Evening Telegraph, the Baltimore Gazette, and the St. Louis Post-Dispatch. When her husband was made vice-consul general to Paris in 1874, Lucy became the Paris correspondent for several top American newspapers, providing witty and lively articles about the artistic drama of her Parisian life. She died in Paris two days after dictating her last article to the Philadelphia Evening Telegraph; as per her wishes, she was cremated at Paris' Pere-Lachaise Cemetery and returned to Laurel Hill for burial.
Eleanor Mayo 1872-1929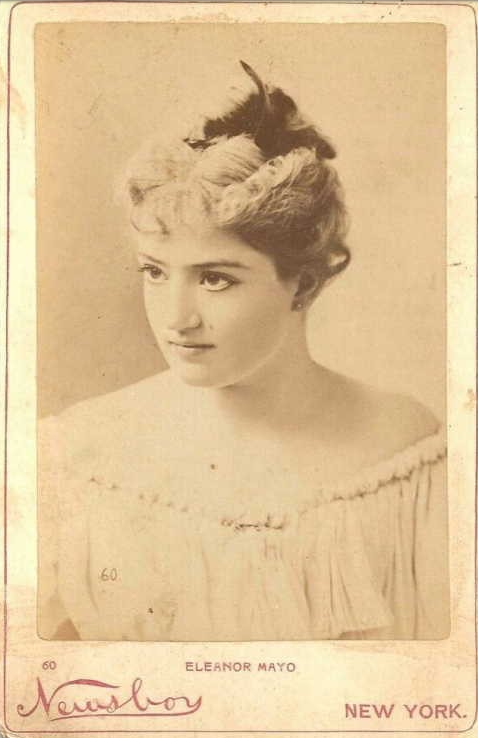 Soprano Eleanor Mayo was the daughter of Frank Mayo, one of the most popular romantic leading actors of his day. While attending a private school in NYC, she was quickly recognized for outstanding vocal talent. She made her New York stage debut at age 20 singing the lead in 'King Rene's Daughter', followed immediately by the lead in 'Princess Bonnie', a comic opera hit at Philadelphia's Chestnut Theatre. Her performance made the show a rousing success, and Eleanor a star. It was after a performance that she met James Elverson Jr, managing director of the Philadelphia Inquirer; they married in 1895 and Eleanor retired from the stage. While her formal career was short, she continued to use her considerable talents to sing for charitable events and social occasions. She also devoted her energies to helping safeguard the welfare of stage performers, creating a memorable legacy of caring and concern. She died of pneumonia, contracted after returning from a Caribbean cruise, shortly after her husband James' death.
Anne Francine 1917-1999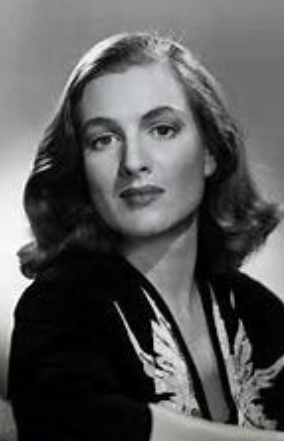 Actress and singer Anne Francine was born into a prominent Main Line Philadelphia family. After winning an amateur singing contest at age 19, she was booked for a single night in the elegant Coq Rouge nightclub in New York; she was such a hit that her run was extended for a full year. She made her Broadway debut in 1945 in the short-lived comedy 'Marriage is for Single People', moving from there to the lead in 'Taming of the Shrew'. She enjoyed an amazing 42-year Broadway career, with her final performance in 1987. Anne also enjoyed success as a TV and film actor. Her most famous TV role was in the 1980s as the villain in 'Harper Valley PTA' opposite Barbara Eden, and her final movie role was in the hit film Crocodile Dundee in 1986. Until her death at age 82, Anne taught aspiring cabaret performers at the Eugene O'Neill Theatre in Waterford, CT, continuing to teach even after losing her ability to speak after a stroke in 1992. After her death, she was interred in the Ehret mausoleum on Millionaire's Row, with her mother and grandparents.
Phebe Blessington 1966-1997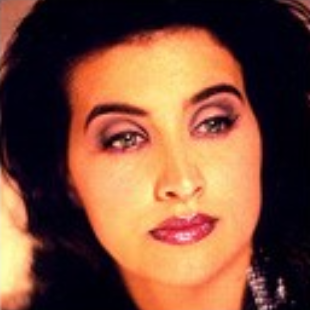 In her short life, singer Phebe Blessington tapped into her outstanding vocal talent to leave a lasting mark on Philadelphia.  Described by friends as someone who almost seemed 'too good to be true', Phebe enjoyed considerable success performing with popular Philadelphia duo Phebe & Brian.  Wanting to give back to the community, they formed 'Phebe & Brian's Fight for Kids', an annual benefit to raise money for children's charities.  At age 30, Phebe was tragically killed by a drunk driver while traveling to a show.   But her legacy lives on – the annual Fight for Kids event continues each year, and friends of Phebe established 'Phebe's Helping Hands' network to lend a hand directly to children and families in need.   Phebe created a lasting legacy that helps make the world a happier, healthier place for children.
A big thank you to tour guide, Sarah Hamill, for researching and writing about these women!
Similar Posts: